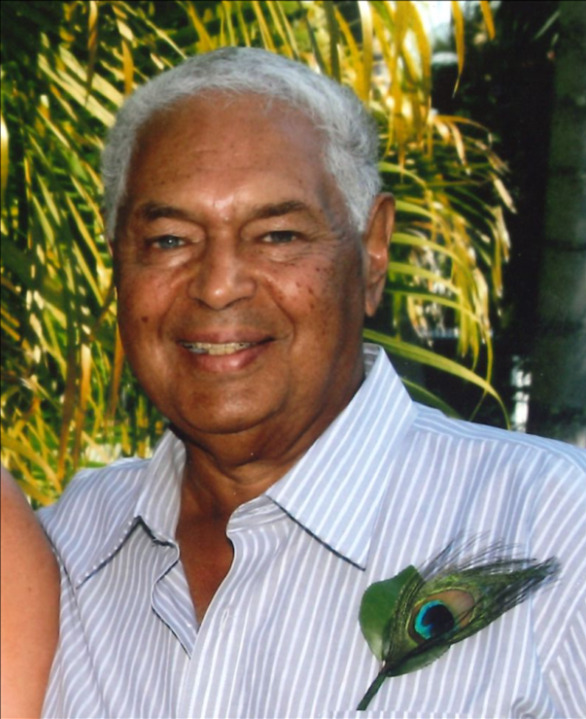 BERT  FURBER –11.05.1943 –28.12.2020
Dad was born 11th May 1943 at Alice Springs to mother, Joan Furber and father, Frank Furber.
How can a man who was on this earth for such a short time influence so many people. Our Dad did exactly that.
Dad spent the first 5 years of his life with his Mum & Dad in stock camps on stations east of Alice Springs where his Father Frank was a contract Musterer and Fencer.  From the beginning Dad would ride along with his Mum on her horse until he was old enough to  ride on his own.  This is where his love of horses and camping was born.
When Dad was about 7 his father was killed in a stampede accident whilst droving, the life with horses and camping came to an abrupt end for Mother and Son.
Dad's Mum, one of the true Stolen Generation, was a very strong, determined and intelligent woman who wanted her son to have a good education which was denied to both herself and Frank, so she enrolled him into Hartley Street School, Alice Springs, then later he was fortunate to be included in St. Francis House at Semaphore South Australia, where he attended LeFever Technical School, then Brighton High School where he excelled in Sport and made many lifelong friends.
On completion of school he returned to Alice Springs and was lucky enough to secure a Motor Mechanics Apprenticeship with Kittle Bros. He completed the 5 year course in 1965 and went on to work at Kittles for another two years.
During 1963 Dad met Mum, he was coaching the girls basketball team from St. Mary's Home for Aboriginal children (who came in from the bush areas for school) , Mum
was working there as Secretary to the Superintendent.  They were married on 18th December 1965.
In 1967, they moved from Alice Springs to Adelaide so that Dad could continue his Trade.    They purchased their first home there in 1969 and also during that year brought me into the world.  They remained in Adelaide where Adrianne was born and then early in 1971 we moved to Woomera where Dad worked as a Motor Mechanic for the Depart of Supply out at the Tech area of the Rocket Range .  We all had two great years in Woomera, but during 1973 Dad's Mum became very sick back in Alice Springs, we returned there so that she could enjoy, at that time, us, her only Grandchildren.
Mum and Dad remained in Alice until 2010. During that time he did quite a bit of social work but he was mostly self employed with Construction companies hiring his tipper trucks, most of that work was on construction of the Stuart Highway between Tennant Creek and the SA/NT boarder, that meant he was away from home quite often but always found time to come home.  During the 1990's his health began to deteriorate which meant that the work that he really loved had to stop, so he did light duty jobs until he had to start having Renal Dialysis which meant that he had to attend hospital 3 times a week, he also had numerous hospital admissions because of poor health, by this time he and Mum had relocated here to Pt Broughton.