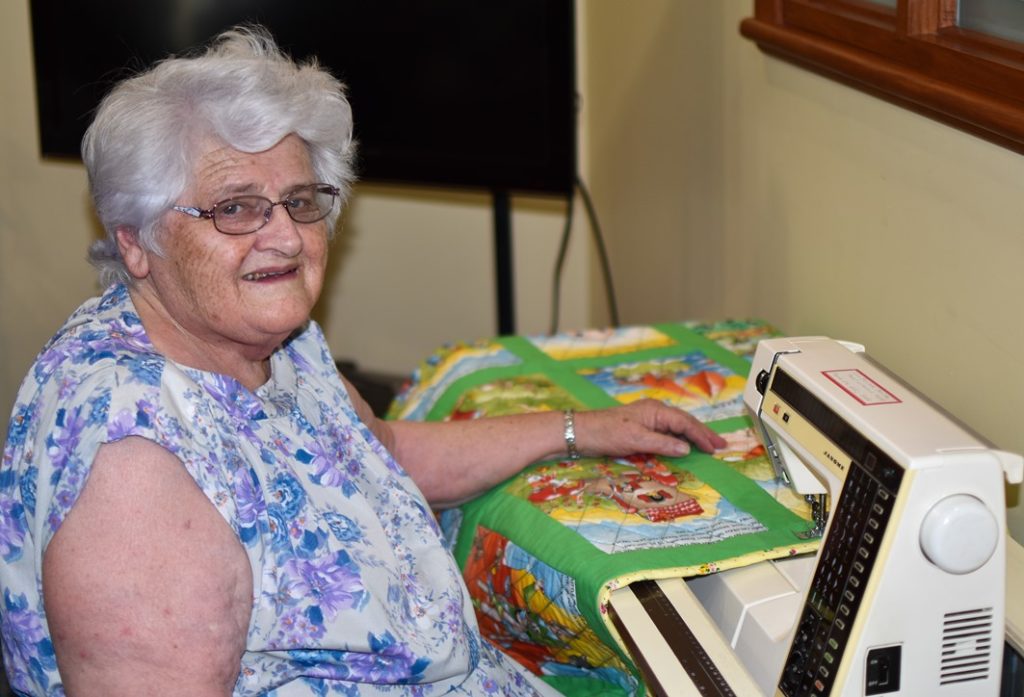 Barunga Village encourages people living in Barunga Homes to maintain their independence whenever possible. Moving in to residential care should not mean your independence is diminished and often with appropriate support it can actually increase.
Merrilyn Hewett, Director of Nursing at Barunga Village said maintaining your independence is fundamental to maximising quality of life.
"We encourage everyone living here to continue with their hobbies and we try our best to accommodate for this to occur." Merrilyn said.
"In 2017, Lois Burner moved into Barunga Homes and staff have facilitated her love of sewing and needlework by providing support and a space for her sewing machine."
Lois Burner, a keen sewer and resident of Barunga Homes said I love having my sewing machine here as I have been able to continue doing what I love.
"I've just recently finished a quilt for my great grandson and I feel very lucky that Barunga Village lets me continue with my sewing, it has made me feel right at home!", Lois said.